Here's a short Q&A on on the possibility of a Tundra Prime happening.
__
"Do you see a possibility and probability of a Toyota Tundra Prime?"
The new 2022 Toyota Tundra hybrid is hitting the market now. It combines a 3.5-liter twin-turbo V6 with an electric motor and a 1.87 kWh battery. This version of the powertrain allows the truck to drive on electricity for very short distances and under certain light-load conditions. What if there was a new Tundra Prime? This would require a more powerful electric motor and a much larger battery pack.
Here is a problem. The much larger battery would also add a significant amount of weight. The 2022 Tundra hybrid is already a hefty truck that weighs around 6,000 – 6,185 lbs. If this truck gets any heavier and remains in the light-duty "half-ton" segment – it will lose more payload and towing capability due to the added weight.
Is there another answer? Another solution may be to offer a smaller and less powerful gasoline engine in something like a Tundra Prime. This would remove some weight. Another thing to do is to make the fuel tank smaller – thus removing more weight. This requires much more development and modification of the existing platform. This makes a Tundra Prime unlikely.
Toyota has announced that an electric pickup truck is coming within the next two years. We do not know much more about this. Do they mean that it will be a Tundra battery-EV, a Tacoma battery-EV, or … ? It's more likely that Toyota will offer a battery-EV pickup truck with a small gasoline range-extender before they offer a plug-in hybrid truck.
What do you think?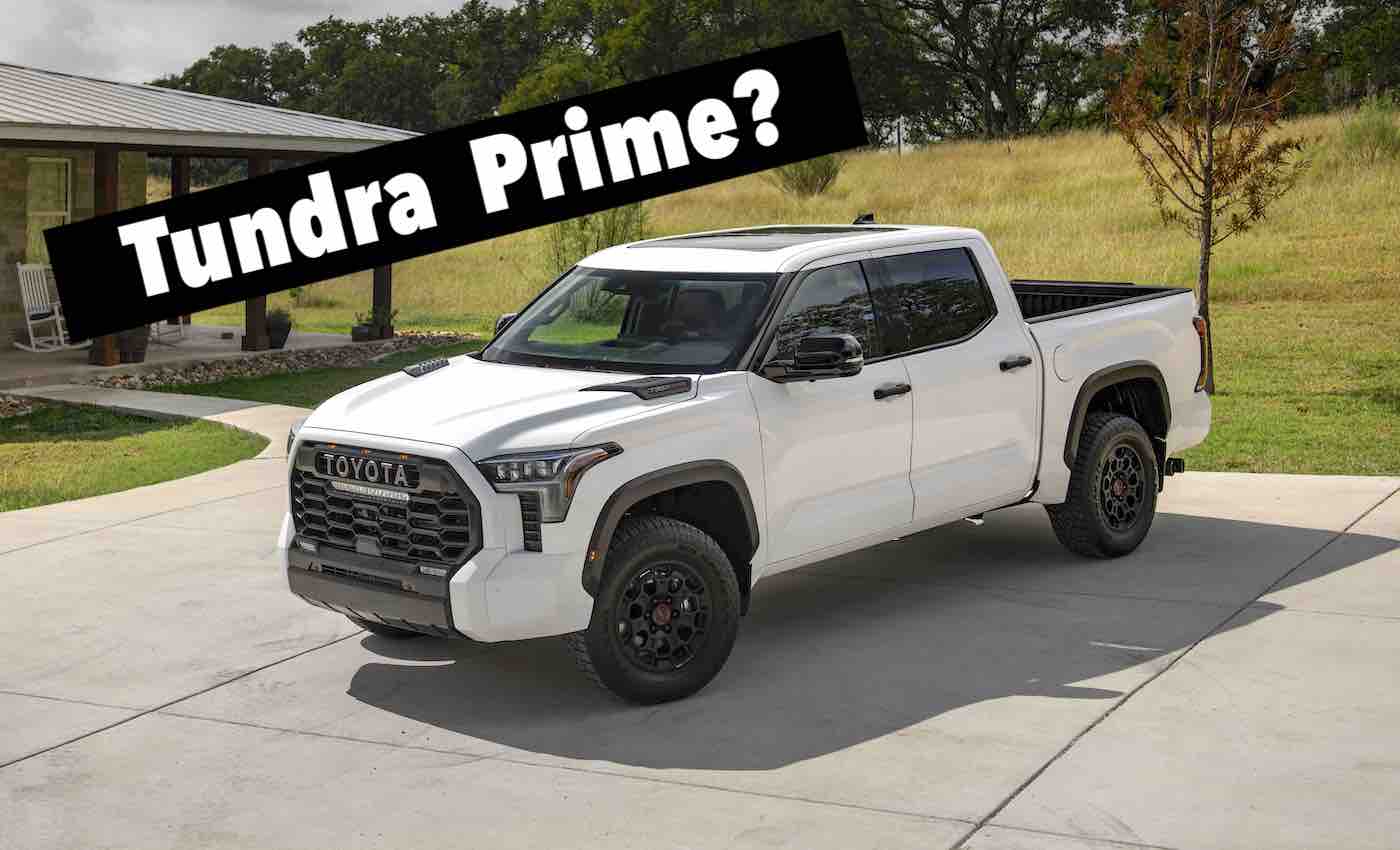 Many of you are asking for this. Toyota Tundra Prime needs to come to life. In other words, some of you see a need for a plug-in hybrid Tundra pickup truck that
tfltruck.com